Fabrick Gràcia is located in the neighbourhood of Gràcia, very close to the Passeig de Gràcia and the Rambla Catalunya. The location is perfect because it combines the most artistic and bohemian part of this neighbourhood with the most prestigious and emblematic avenues of the city.
Why Gràcia?
Gràcia is one of Barcelona's most famous neighbourhoods. Due to its privileged location close to the city centre, it's one of the preferred destinations in the city for both locals and tourists. There's a lot to do, so much that you might not know where to start. Don't worry, though, that's what we're here for, just keep reading as we highlight the best that Gràcia has to offer its visitors.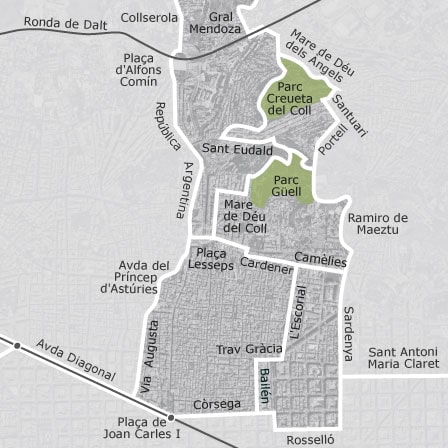 Close to Gaudi Sites
If you want to explore fantastical modernist buildings, Gràcia is the ideal location for it. For example, Fabrick Gràcia is located in easy walking distance of Casa Milà, Casa Batlló, the Sagrada Familia, and Park Güell. Gràcia even has its own little-known Gaudi site, Casa Vicens, which is the first house he designed.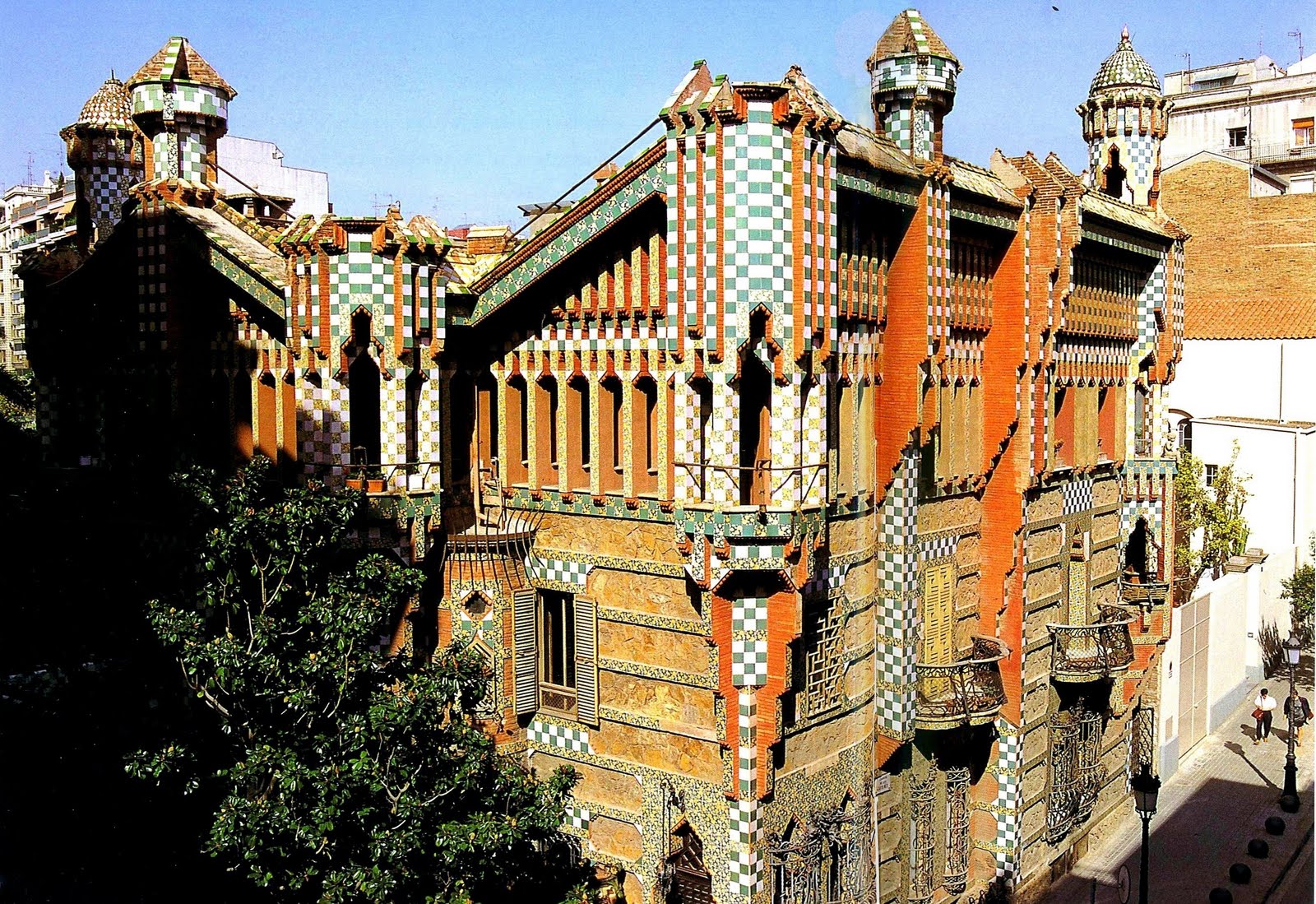 Delicious Food
If something defines this neighbourhood is its sunny terraces in large squares, especially those around Sol Square. From traditional, family-run bodegas to hip new cafes serving up flat whites and nitro coffees, it really does have it all. We love this neighbourhood and its fantastic array of great eats and beautiful streets.
Looking for a nice recommendation for your lunch? Quinoa Bar has delicious veggie burgers and creative salads, Vegetart is perfect for cheap vegan takeaway items like potato tortilla, and La fourmi always has really good options on its inexpensive lunch menu.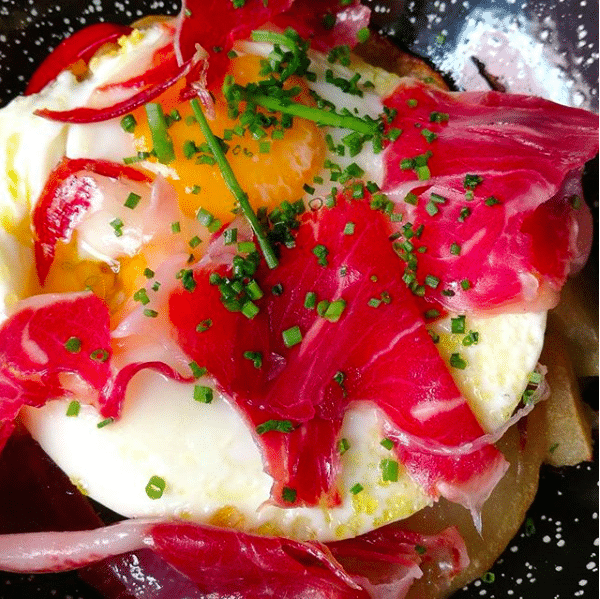 Quietness
With its narrow streets and leafy squares, Gràcia has a village feel, and it was, in fact, an independent town until it was swallowed by the city in the late 1800s. Unlike the busy centre, it's uncrowded, tour buses don't make it out here, and it's a very local area. The local population is a diverse mix of cool hipsters, young families, and the elderly. Traffic is minimal, so the neighbourhood feels quiet and relaxed, perfect to get here for work every morning.
Entertainment in Gràcia
Wandering what to do after work? Cines Verdi is one of only a few places in Barcelona where you can see international films in their original languages (the norm in Spain is to dub everything). Despite its large dimensions, it gives off the relaxed vibe of an independent cinema. 
But this neighbourhood can offer you from art galleries to jam sessions, including wine bars, swing classes and even tea rooms Yes, Gràcia has everything you need to spend a good time in the capital of Catalonia.
Local traditions
Festa Major de Gràcia is the main celebration in the neighbourhood, which includes decorating competitions that transform the streets in real pieces of art, live concerts and street stalls. It's a local feast that attracts people from all over Barcelona during one week in August. Isn't this inspiring?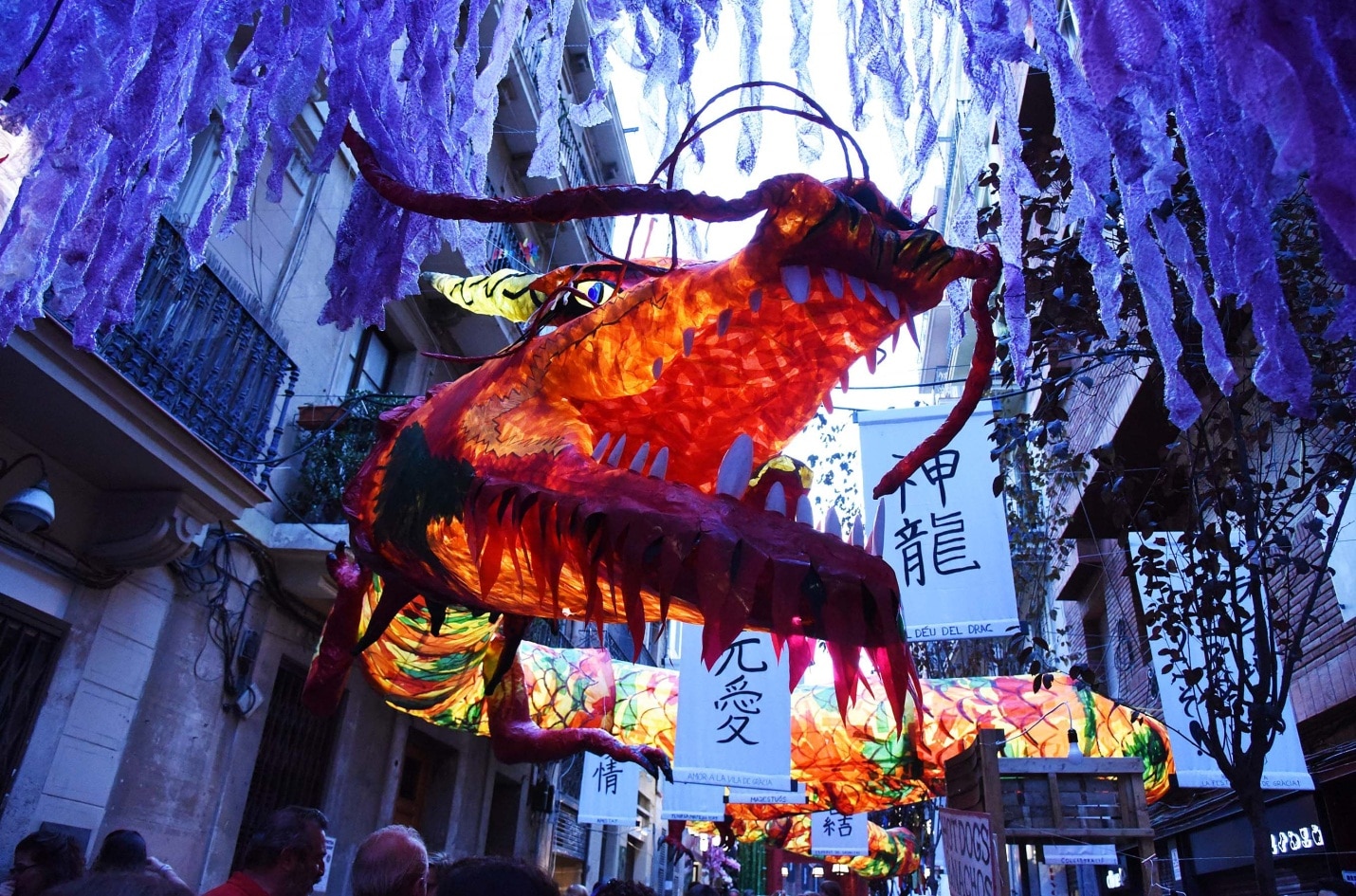 It was definitely the right decision for us. We love Gràcia, and it has many advantages over having our space in the heart of the city.